NEW FORMAT Now all medical student lectures are available in Flash format, which generally makes for smaller files, faster downloads and uniform appearance across all web browsers. Requires Flash player. Download the latest Macromedia Flash Player 7 by clicking on the link at the bottom of the page.


102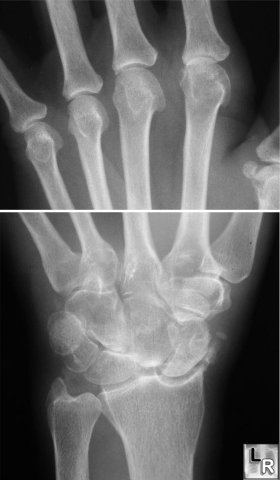 Click to Enlarge

Check These Out

Previous Most Popular Choices
What's the most likely diagnosis?
---
LearningRadiology.com is an award-winning, non-commercial site aimed primarily at medical students and radiology residents-in-training, containing lectures, handouts, images, Cases of the Week, archives of case quizzes, flashcards of differential diagnoses and "most commons" lists, primarily in the areas of chest, GI, cardiac, and bone radiology.