LearningRadiology.com is an award-winning, non-commercial site aimed primarily at medical students and radiology residents-in-training, containing lectures, handouts, images, Cases of the Week, archives of case quizzes, flashcards of differential diagnoses and "most commons" lists, primarily in the areas of chest, GI, cardiac, and bone radiology.


169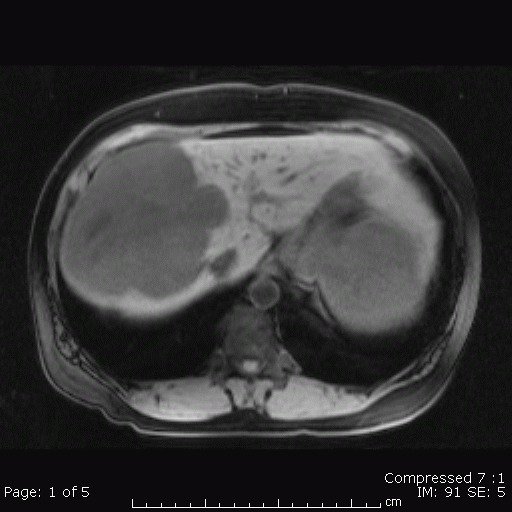 Submitted by Matt Hoffman, MD

Click Here for Static Images of this Case
What's the most likely diagnosis?
A. Hepatoma
B. Adenoma
C. Giant Hemangioma

D. Fatty infiltration
---
NEW! 33 New Lectures in PowerPoint and Flash

---

NEW! Case of the Week Randomizer - Now look through all of the Previous Cases of the Week as Unknowns by category
---
22 "Must-See" Diagnoses for Medical Students A limited list of diagnoses and their respective imaging modalities that all students should be able to recognize, regardless of their planned specialty derived from the National Curriculum for Medical Students developed by the Alliance of Medical Student Educators in Radiology (AMSER).
---