What is the most likely diagnosis?
22 year-old with pain in calf after exercise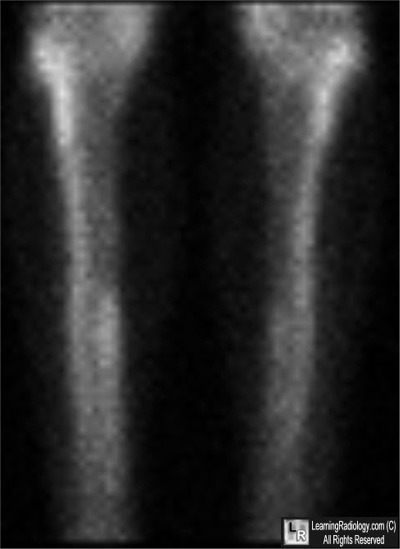 Delayed Images from Radionuclide Bone Scan
Stress fracture
Deep vein thrombosis
Hypertrophic osteoarthropathy
"Shin Splints"
Rickets
Additional Images - Flow images from same study



Answer:
.

4. "Shin Splints"
.
.
More (Click Discussion Tab)


"Shin Splints"
General Considerations
Catch-all term used to describe almost any pain in tibia

The most common cause of shin splints is medial tibial stress syndrome

Exercise induced pain and tenderness along posterior-medial border of tibia

Usually seen in athletes who increase their training