Lipoma of the Colon



• Lipomas are second in prevalence to adenomas
• Usually asymptomatic
• When symptomatic:
• Pain
• Diarrhea
• Rectal bleeding
• Constipation
• Most are submucosal
• Most are located on the right side (40%), but about 20% are in the sigmoid
• Smooth, sharply defined hemispheric mass
• Squeeze-sign=deformity on post evacuation film
• Ulceration is rare
• Contour may be altered by peristalsis
• May intussuscept
• CT may demonstrate fatty nature of lesion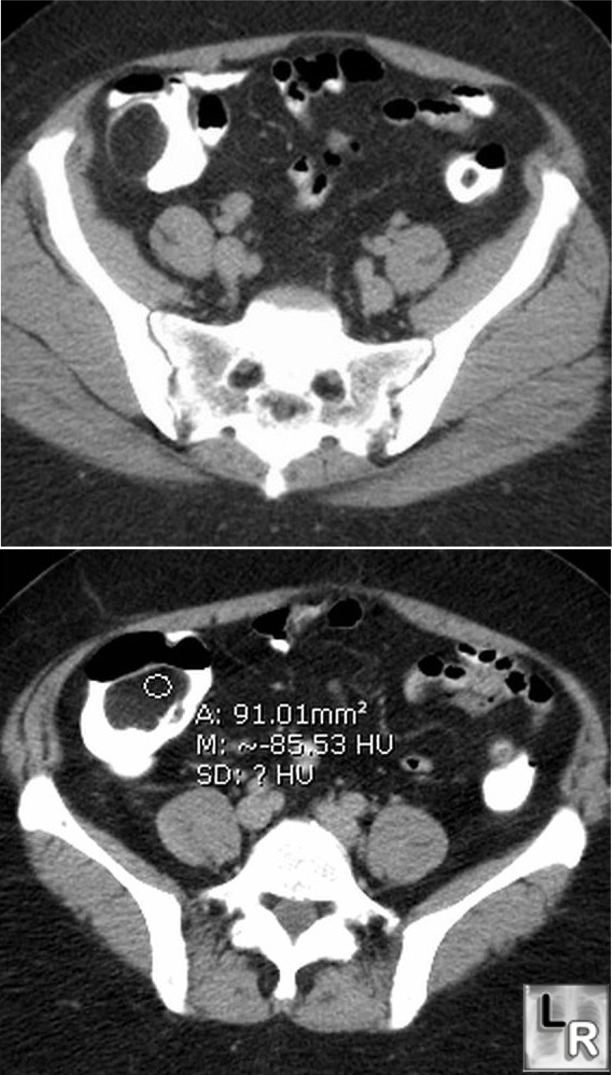 Cecal Lipoma. Axial CT image of right lower quadrant shows a large, lobulated filling defect in the cecum with well-circumscribed margins. The lower image demonstrates a negative Hounsfield values (-85HU) consistent with fat. The lesion represents a lipoma of the cecum.